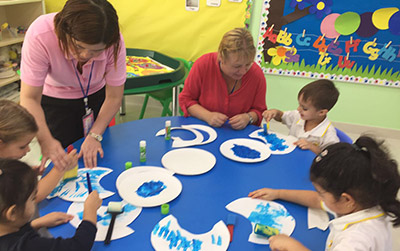 Why choose Smart Start Kindergarten?
At Smart Start Kindergarten your child's happiness is our priority.
Our team of highly qualified and experienced teachers will fill each day with opportunities for your child to explore, imagine, create, play and learn through the delivery of a very comprehensive and holistic curriculum. Our purpose built campus is designed to allow learning to take place in a stimulating and safe environment. As you leave your child with their teacher each morning, you can feel confident that their day is going to be fun-filled and active and as result your child will foster a love of learning that will lay the foundation for a very happy and successful future.
Gallery
Keep following us for updates and pictures of Smart Start Kindergarten.